Since the inception of my plan to start this company, there were some very key companies which provided education and inspiration along the way. Without their support none of this would have been possible for me. I owe them a tremendous debt of gratitude.
This page is dedicated to them, as a small token to show how much we care for them here at Four Score and Seven Firearms! They are listed in no particular order, as each and every one of them hold a place of honor for our organization! God bless all of you!

Brandon Maddox, CEO of FFL123.com, provided my roadmap and inspiration for my company. His service teaches you the steps in obtaining your Federal Firearms License and guides you throughout the whole process. They provide a 150 percent Money Back guarantee if you are unsuccessful at obtaining your license. That's how good he is! If you are serious about obtaining an FFL, you need to start with Brandon and FFL123.com. It is the BEST investment you will ever make in starting your own firearms business! Please visit them at: http://ffl123.com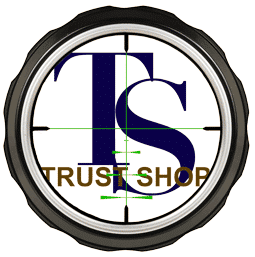 I had no idea when I started looking into a Gun Trust for my personal firearms, just how valuable a resource the folks at The Trust Shop would become. I have learned a wealth of information from them that goes way above and beyond the Gun Trust itself. They are experts at Law on the Federal Level, and can answer questions on a huge array of topics related to the firearms industry. Not only is a Gun Trust an invaluable tool for the protection of your firearms assets, the knowledge you will gain from this company will assist you in many other ways, especially if you are planning on having a firearms business. Don't waste your time with other so called Gun Trust outfits that make false claims regarding their service and products. The Trust Shop is the Number 1 rated Gun Trust company in the USA. Look no further when it comes time to set up your Gun Trust! Visit them at: https://thetrustshop.net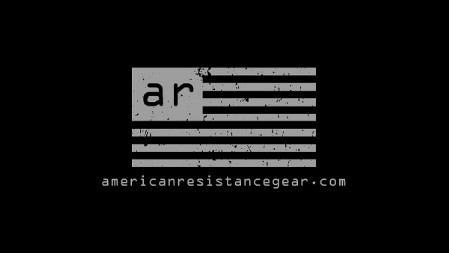 The guys at American Resistance Gear have been true mentors for me. I have learned so much from them that quite frankly, without their help and expert instruction, I might never have gotten my business off the ground. Whenever I needed to learn how to do something, there was usually a YouTube video out there with Michael guiding you through the steps, or I could just pick up the phone and ask a question and I would be back on my way again! These guys are true experts. Be sure to check out their website at: https://americanresistancegear.com/
Four Score and Seven Firearms LLC is a proud supporter and Member of the NRA. If you are not a current member or are looking to renew your membership, please consider clicking on the picture to the left to go to the membership link. The NRA is our number one organization working to ensure the the 2nd Amendment rights of all Americans. I have the proud honor of being an official NRA Recruiter and appreciate your consideration to join or renew through our website. Joining through our link offers a discounted membership rate. Please join the over 10 miilion NRA members and help support the 2nd Amendment today!